Posted in: Sport
Watched the rings training DVD with Jordan Jovtchev and, suitably inspired, went out to plunder one of the car parking spaces that handily has wooden beams: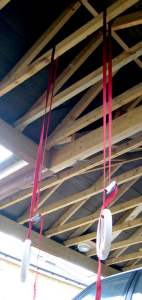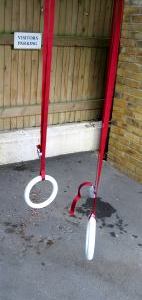 All set, ready for pushups, here we go...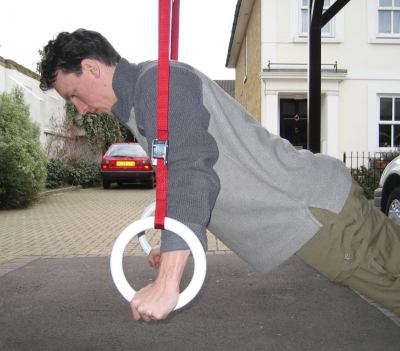 I did some rows and held myself just straight up as though about to do some dips. Even this position with the arms into my side was fairly tough. I can barely imagine the strength required for an Iron Cross. One day...
Posted by Paul Makepeace at March 5, 2005 14:02 | TrackBack