Posted in: Drivel
What a great Saturday night. In bed at 21:00 feeling the demotivating edge of flu symptoms, Emir called and gave me exactly the needed impulse to get out of the house. The Euroburners (Yoms & Pete) had put on a party in Holborn and if there was ever an excuse to wear the Blue Fluffy Coat and hat this was it.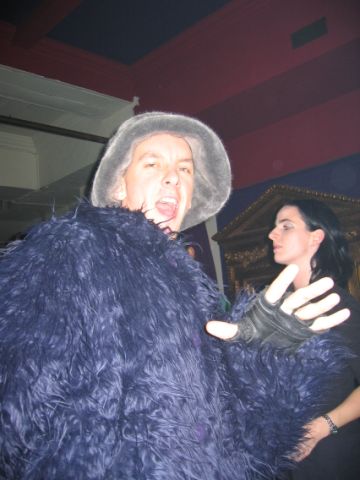 Met some great people there, putting mailing list names to faces. Looking forward to catching up with them some more.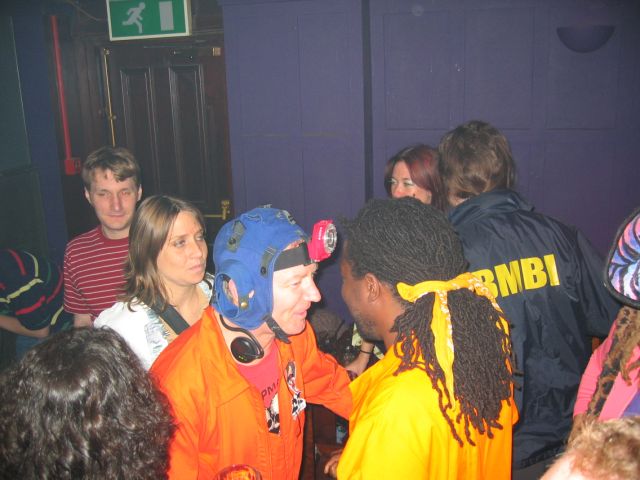 Your DJs and hosts for the evening, live and direct...from Guantanamo Bay!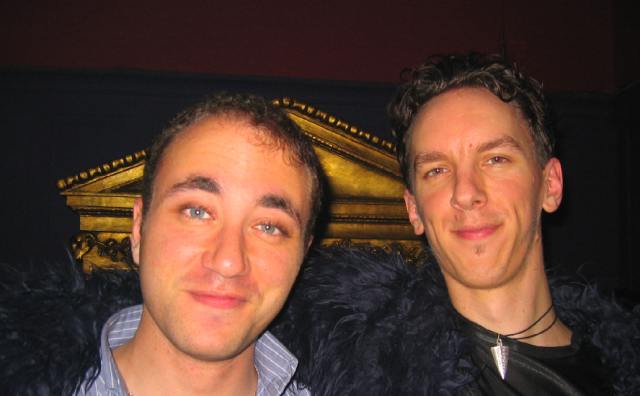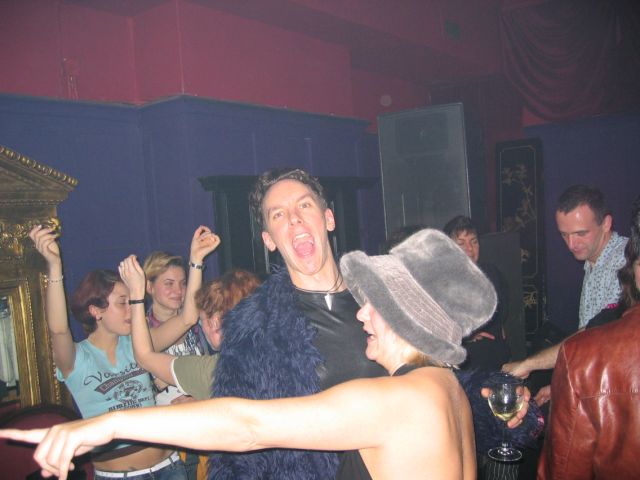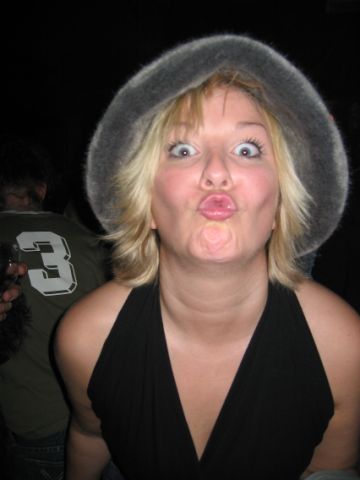 Next up was Slimelight (and meeting Dean) via Emir's place: about an hour of chat at 2am and checking out pictures ... and buying a ticket to Geneva. When your mate says "I have a flat in Val Thorens, fancying coming skiing?" it's a five nanosecond decision... Buy. The. Ticket.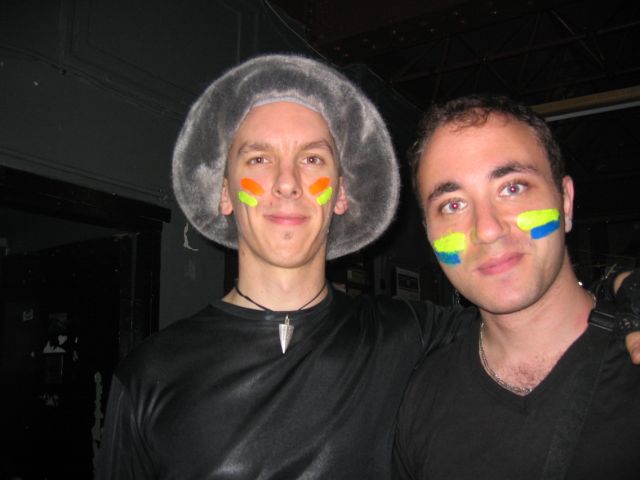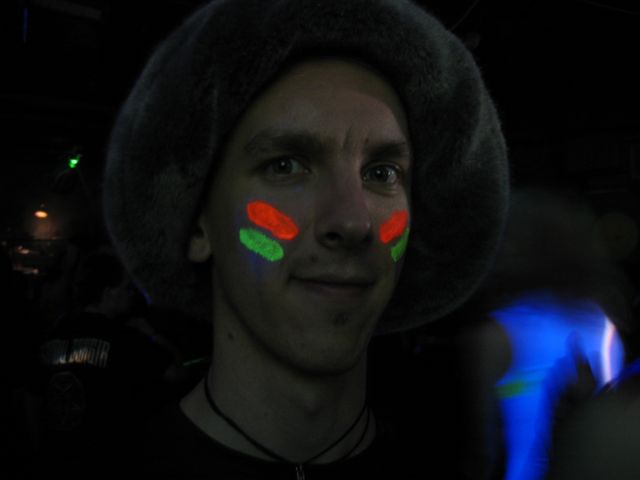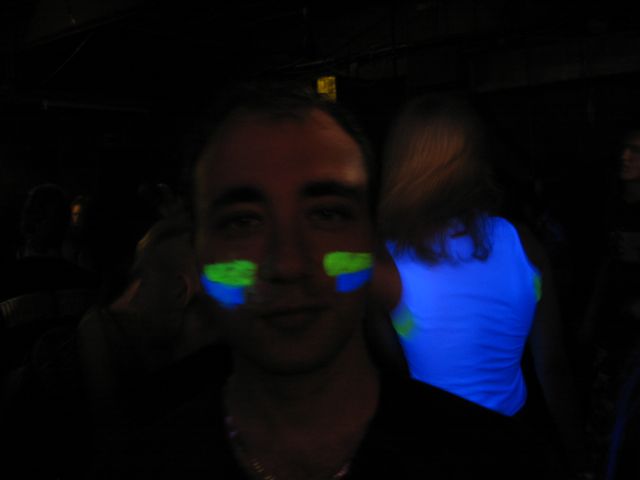 One thing hitting Slimelight has done for me is galvanized my already pretty strong desire to get a sewing machine and start making my own clothes. After a semi-random meeting with Catherine on Friday a sewing-machine shopping trip is coming up. Woohoo!
It's fantastic being around high-energy creative people. Some clothing brainstorming with Emir while face painting we came up with a bazillion ideas to put years of software and electronics fiddling to deviant use that are so goddam cool they probably ought to be patented... Watch this space.
Right, quick fry-up and then bed.
Pics © Emir; cheers!
Posted by Paul Makepeace at October 24, 2004 09:38 | TrackBack