Posted in: Drivel, Nature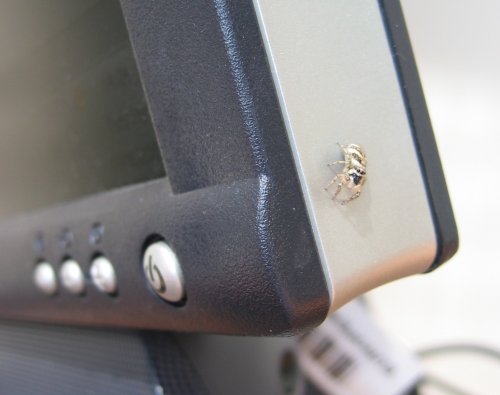 The old lady gave birth to several million of these guys in the shed a few weeks ago. I guess when you can jump so fast a human eye (well, mine, anyway :-) can't even register it, making the trek from the shed to the conservatory is no sweat. Even for a lickle spider like this.
I'm pretty sure those little black dots are eyes...
Posted by Paul Makepeace at June 8, 2004 14:41 | TrackBack