Posted in: Nature
Woohoo - I "harvested" my first crop of cherry tomatoes today. I've picked a couple off in the past but this is the inaugural picking session.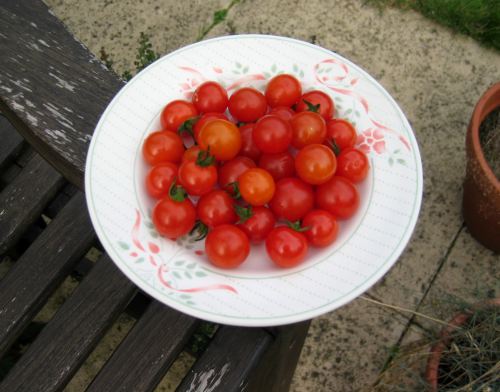 Satisfyingly tasty!
Here's what made most of them: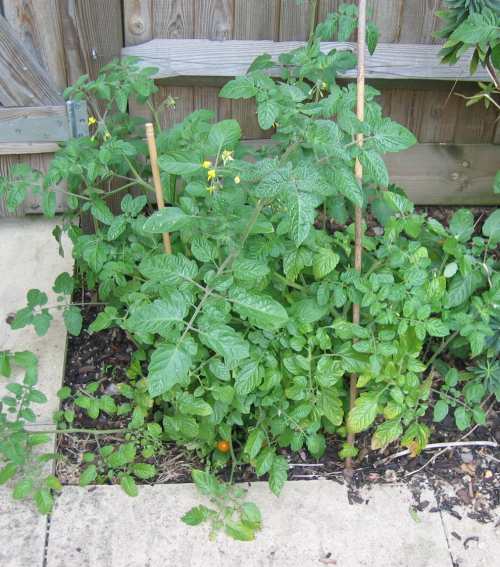 Tomato Factory
There's another potted cherry tomato plant that's produced a few too; no picture of that.
Here's the naughty tomato plant that seems to consume huge amounts of water, produce lots of leaves, sprawl all over the garden and yet produce no goddam fruit. Bad tomato plant!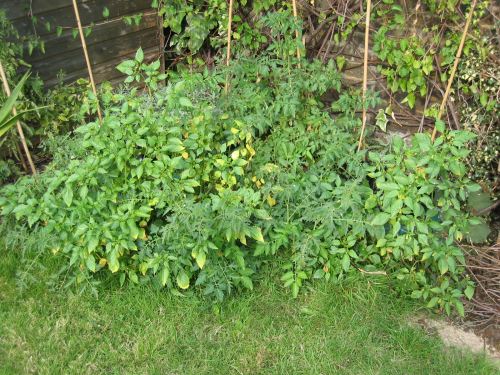 Lazy Plant (this is nearly ten times as much vegetatation)
I think what is happening is that it requires so much watering (almost daily) and it doesn't get that from me so suffers repeated drought/drench cycles; you can see the yellow leaves. So in fact I am the negligent owner. It has produced a little fruit but the snails enjoyed them first. My neglect extends to not attaching them to some supporting bamboo. The bamboo's there but they more or less ignored it and instead sprangled across the grass.
Thanks to my mum for setting the plants up!
My experiments in lawn repair and reseeding are going quite well. More on that another time.

Posted by Paul Makepeace at
16:27
|
Comments (1)
|
TrackBack