Posted in: What am I up to
Gosh, two weeks since last entry. I've been having an outrageously good time: Dorkbot SF (RFID implants, music composition in adventure game format), Maker Faire (vegetable oil powered engines, robots, fire, lots of friends, Steve Wozniak getting dunked), Depeche Mode at Shoreline Amphitheatre (free tickets, walking distance from Google), gorgeous Sunday in Monterey visiting my lovely friend and ex-landlady, and last night a Giants game, the first ever game where I've completely understood what was going on, helped considerably by my expert tutor and Club tickets ($20!) from a scalper. Unfortunately the Padres panned the Giants after spooking them with a 7-run third innings, d'oh.
The final notable item is a first rowing workout longer than ten minutes since I was in university. I guess I have to do this every so often to remind myself that yes, I really am just a sprinter. Now I can comfortably leave 10+ min workouts for another ten years...
And finally...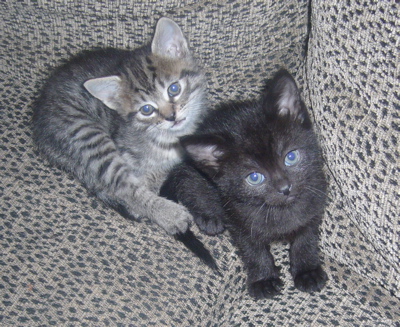 A friend's new arrivals
Posted by Paul Makepeace at May 2, 2006 19:19 | TrackBack