Posted in: Sleep
There was a thread on the uberman list (a yahoo group for folks interesting in polyphasic sleeping, i.e. six 20min naps every four hours, and nothing else) about napping at work and that reminded me of my last job: it sucks sleeping sitting up in a bathroom/toilet.
So when I was being interviewed by Google I made sure it was going to be OK crashing every few hours for 20mins. Not a problem.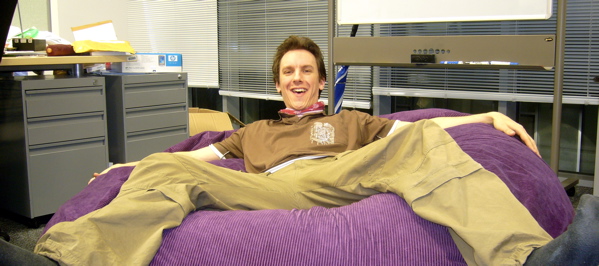 The beanbags are fantastic!
Posted by Paul Makepeace at March 22, 2006 05:32 | TrackBack