Posted in: Sport
My self-prescribed upper body rehab program on the go, Dad & I set up the rings and effectively lowered the pull-up bar to within reach of the 'chair.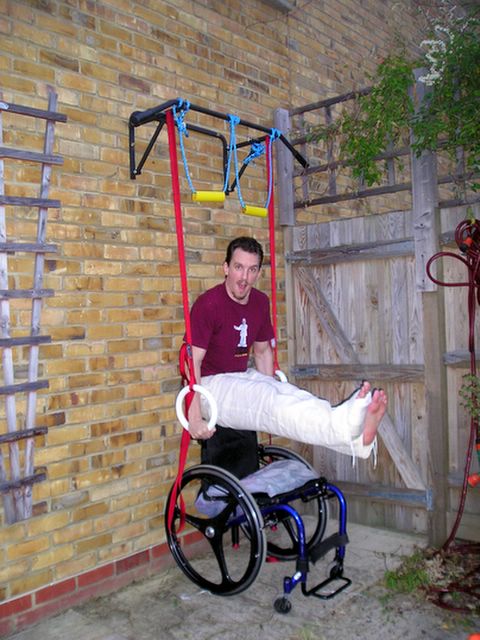 The yellow grips are discarded bits of roadwork piping offcuts I found a coupla months ago and used for another project. They're quite a wide grip: can't get my hand all the way around so they simultaneously work thumb and grip strength. I can only do about three pull-ups now!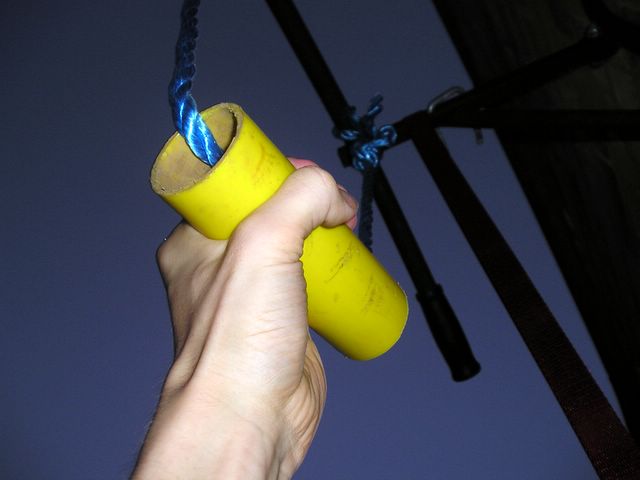 More pics below...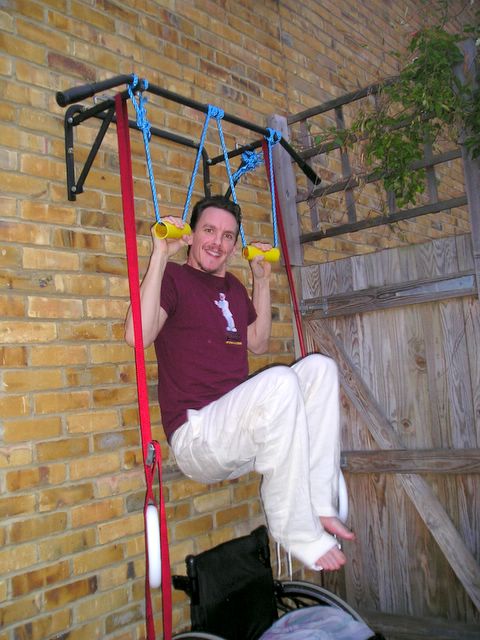 The rope work is really simple: attached around the pull-up bar and its support bar, then looped down through the grip, and then into a sort of filament, and then same again the other side.
If I slip the grips out of the way (not shown) I can pull up on the rope just in case my hands have been naughty and need a thorough punishing...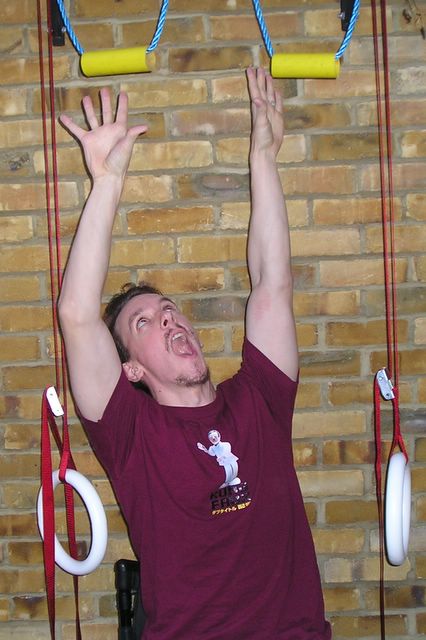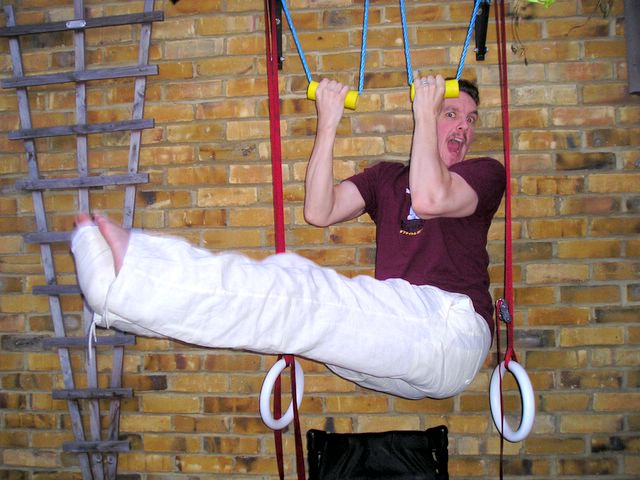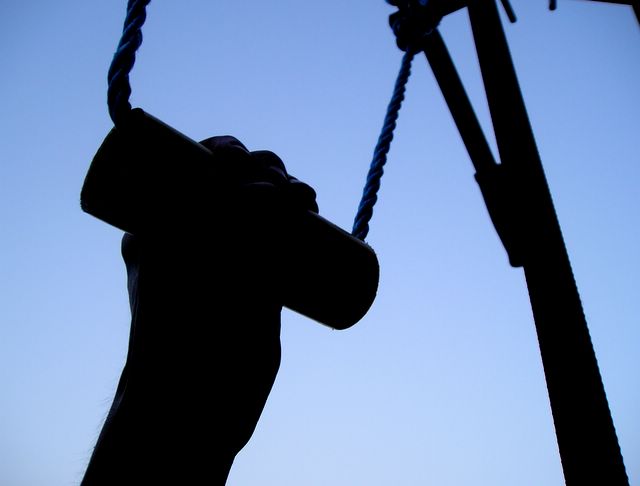 Hee!
Posted by Paul Makepeace at June 19, 2005 00:55 | TrackBack