Posted in: Injury Time
Guy opposite me was thwapped in the back of the head by a bus's wing mirror as he was crossing the road. As he went down his foot was caught up in the vehicle's wheel arch. He lost a couple of toes, has had the others pinned, and most of the top of his foot had a massive skin graft. I managed to catch a snap (with permission) between dressings. Warning: it's ugly.
This is the foot four week's on - can't help wondering what state it would be in if he didn't smoke, and ate anything besides sweets and puddings (i.e. had some protein). Bummer.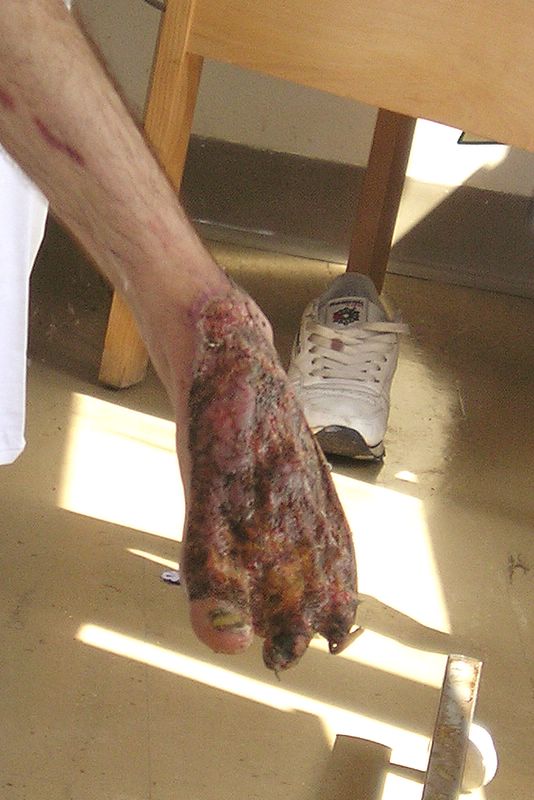 Posted by Paul Makepeace at June 10, 2005 13:06 | TrackBack