Posted in: Drivel
Needed a suit at short notice for an interview with some posh Asset Management Fund. Fine, except I don't have a suit. Well, not in this country anyway (long story). Nik kindly offered but first I wanted to feed that little cheeky personality trait that says "beat the system!".
Can I get hold of a tight suit for less than fifty quid with only hours left?
I'm a great fan of charity shops, and I had a few possibilities lined up to raid in succession until the outfit was complete or, beaten, I'd slink into the grim clutches of clothing retail (80%+ markup, gah!).
Apart from obviously being charitable, Oxfam and the like are a source of amazing bargains. I didn't even have to leave my postcode for the entire mission to be completed. Check it:
Gorgeous grey Next suit (flawless)
Pink cotton shirt (couple of blemishes, little tight around my neck)
John Lewis patterned silk tie
Barely touched Next leather-soled loafers
Yep, walked out with everything. All I needed to supply were the underpants and socks.
Total cost: £45.96
(Elvis shades: priceless)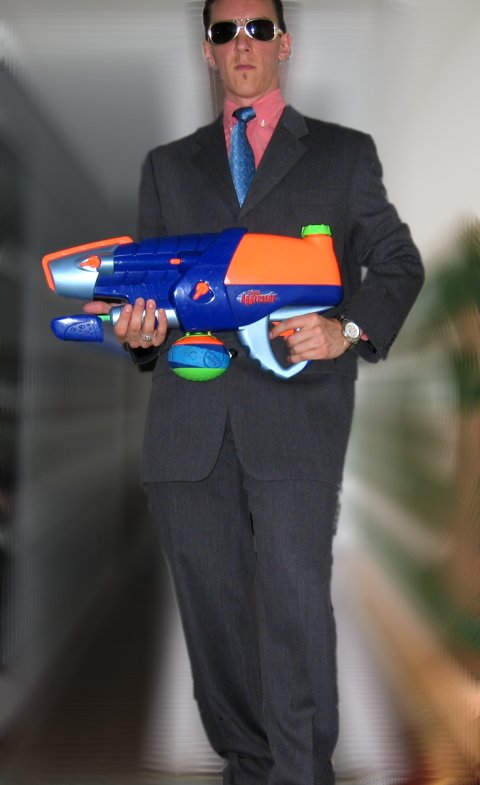 Serving suggestion only. Triple Aggressor not recommended for financial institution interview.
Posted by Paul Makepeace at August 5, 2004 15:00 | TrackBack