Posted in: Events
Last week at the first ever No 5 BBQ, conversation led onto Chris's description of the almost uncontrolled hilarity and silliness of the Bad Joke Bar at Burning Man a few years back (at which he was one of the original bartenders, no less!). Inspired, we decided more or less on the spot to hold, right here at No 5, The Bad Joke Bar Party!
Thanks to Courtney for the excellent duck concept & photography!
This evening Sainsbury's provided us with a positively absurd amount of party booze, snacks, and balloons. (Bizarrely, the bill was almost exactly the same as it was last time we had a party: £172 v. £173.)
After Suraya's sterling efforts clearing out the mank from the fridge (almost all mine, cheers luv) and restacking the goodies a massive balloon blowing session ensued. Oh, and the duck was named: Kingsley.
The party hasn't happened and it's already been really quite entertaining.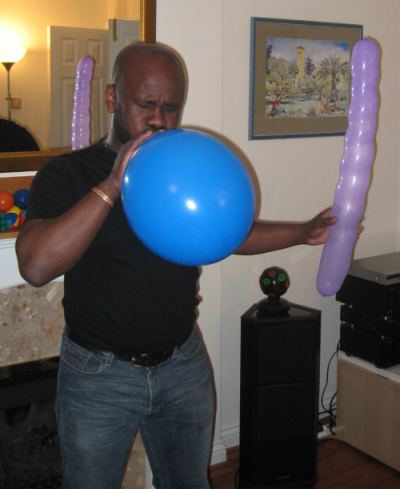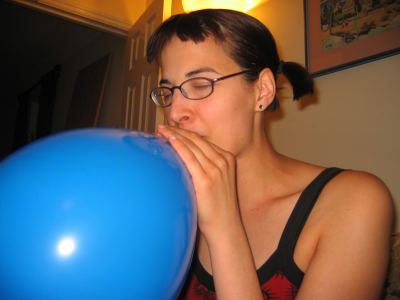 PS Got any bad jokes?
Posted by Paul Makepeace at June 2, 2004 23:47 | TrackBack