Ah! If only I could get off my ass and organize more of this...
more when I get it together...
Couple of fantastic pix by Cindy Sullivan while she was visiting London late '03,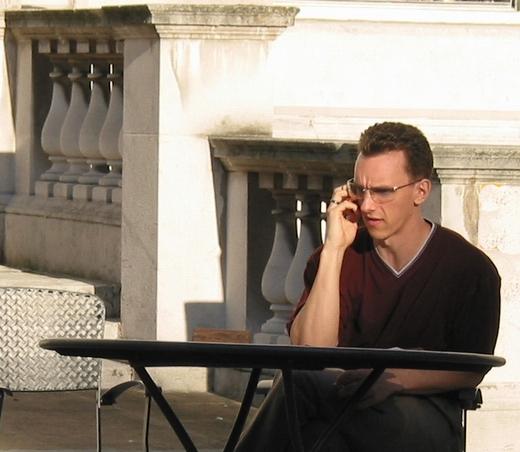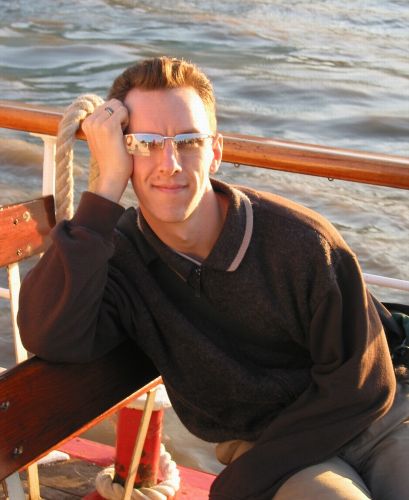 More recent, and decidely normal-looking: at the Hitchcock Arms pub in Leystone July 2003. Thanks to Andy Mendelsohn for that!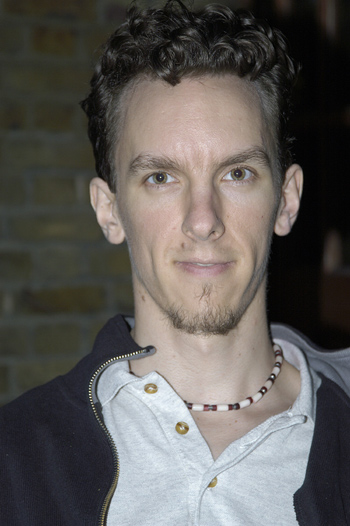 In late August 2003, a fast cartoon sketch of me by Yousif Naser.
Agent Smith during the 11/03 UK war demos,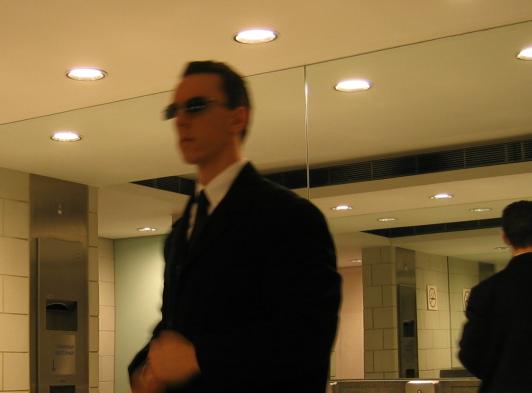 Darren & I playing Damp Assassins.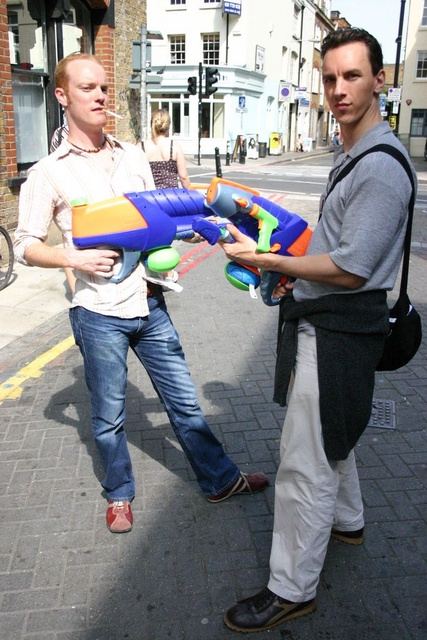 Inspired by that weapon, a suited super-soaker. Hamming it, right after I'd bought a suit for an interview.
Bit of fun dressing up...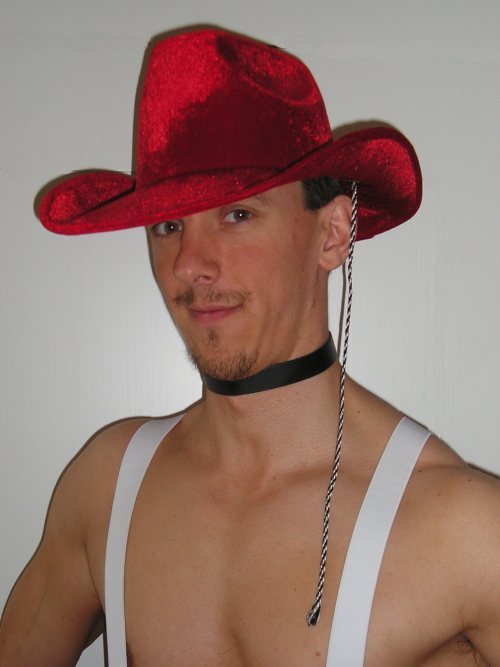 Yeah, not sure about that outfit...
Back by popular demand, the cheesiest photo of me, ever,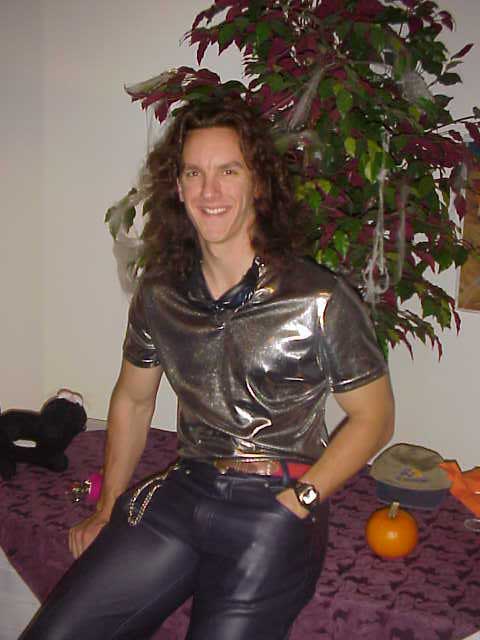 This is Halloween 2000. Maybe not traditional, but definitely scary :-)