Posted in: Drivel
Spent a couple of productive afternoons recently with Michael Linton, creator of the LETS community currency system. I've been involved in this since meeting Michael in 2002 and have done odds and ends: writing bits of software, evangelising, organising a workshop, and hosting lets.net and openmoney.org.
Unfortunately my effort on these has been patchy and sporadic which is a bit lame considering how much potential I think the project has. It could have an enormous impact in Making Poverty History. Part of the problem is it's just so bloody far out of most people's familiar space: "money you don't have to get a loan for?!" "Money that doesn't run out?!" "Wait, so who loses?" and so on. Which is a shame since it's an amazingly simple concept: what is community currency?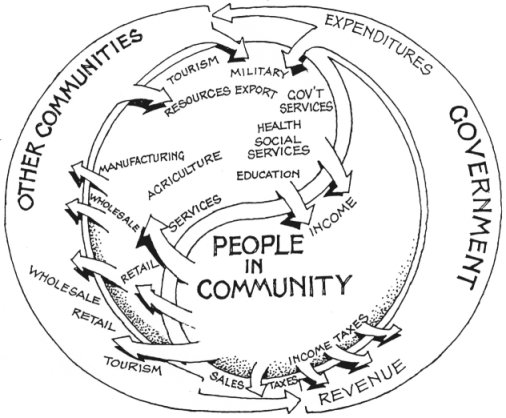 A big part of the solution to education and adoption in my opinion is simply to get people using it. This tenet Michael has shown time and again to be true with his LETSplay game where people trade goods in a mixed currency setting. The game is good to "get" it but how about actually using it? Well, that's possible too. But.. the interface is ugly by modern web standards, and is kinda clunky. That needs an overhaul. What's also needed is implementation of a community currency server, effectively a "bank in a box" that can provide transaction i.e. money transfer services online. Some developments happening here just recently with spurred on by recent meetings. It's not yet clear what will come of this but certainly it's looking promising at the moment and there's a lot more activity than I've ever seen before. Go team! :) Shame I can't make Thursday's meeting; when I'm walking again I'll stumble over.
Michael and I have been going over what a blue-sky spec of what a CC server might entail, ways of implementing a modern interface, techniques for driving adoption and so on. I've been in contact with a designer for some kind of paypal-alike system, and thinking hard about ways of leveraging existing Internet infrastructure to support it all. Looking pretty exciting, and with all these free evenings who knows what might be possible... Watch this space.
Posted by Paul Makepeace at July 13, 2005 03:27 | TrackBack