Posted in: Drivel

From: Jez Weston <jezweston@y...>
Date: Mon, 2 Aug 2004 23:19:52 +0100 (BST)
To: Paul Makepeace <Paul.Makepeace@r...>
Subject: Re: historical question

--- Paul Makepeace wrote:
> Were we at the Backyard Jam in 97?

Yup.

> It's on the cover of Mat Hoffman's autobiog "Ride of my life".
> The back jacket has the ramp and a pile of cars in the background, one of
> which next to the white Sierra looks remarkably like my Citroen GSA...

That's your car*. I remember it being parked at that angle to the ramp.
Woo! We are famous!

* For strange and complex values of 'your'.

Starting a trend for acquiring cars for free or way below market, I was given a car in Cambridge which was then the lubricant* for a number of crazy adventures. One of which was trekking to an insane BMX ramp jam in Hastings in 1997. Jez and I snagged a great spot overlooking the ramp. And the car has ended up on the back cover of Mat Hoffman's excellent autobiography "Ride of my Life".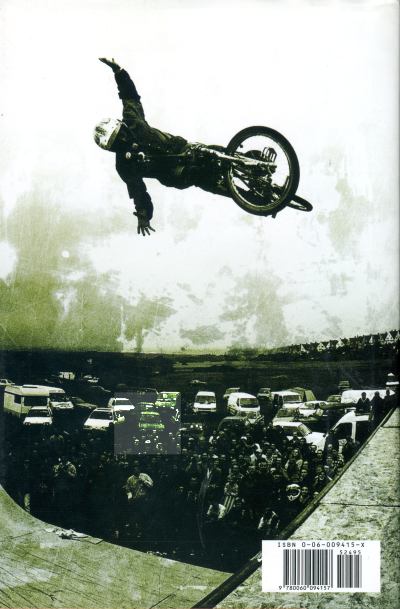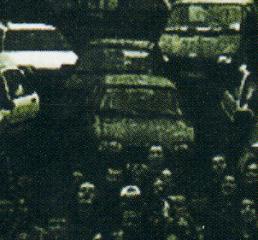 Wanna see some "street" BMX? Here's a video from the '04 Backyard Jam. The second swirly trick is a 360° double tailwhip.
* If you know anything at all about my Citroen GSA and its maiden voyage under my "ownership" you'll get this.
Posted by Paul Makepeace at August 3, 2004 01:35 | TrackBack