Posted in: Drivel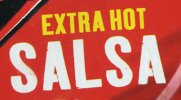 When I first moved to London after the States I really enjoyed the couple of Salsa nights with Peter V in Islington's la finca. In one of those unexplained followings, we stopped doing it. "Hey, this is fun. Er, let's not keep going."
So at last after a search for "Salsa Wimbledon" revealed a class just up the road. Deciding on the spot to go, I invited a new friend and we were taught in the newbie class at D-Bar for an hour. Advantages: small (six) class, disadvantage: teacher seemed to have inconsistent focus, like drilled some aspects and barely covered others. Ah well, I think it'll work averaged over time and the other beginners were fun. Will do business again.
Met another guy there, swapped numbers with a plan to check out other salsa venues, e.g. Wessex House by Clapham Junction.
Also bumped into Segun, the CEO of the company I worked for six years ago, swapped details and will check out his new offices. Who says London's too big for this stuff!
Posted by Paul Makepeace at July 5, 2004 23:00 | TrackBack