Santacon starts at the Founders Arms...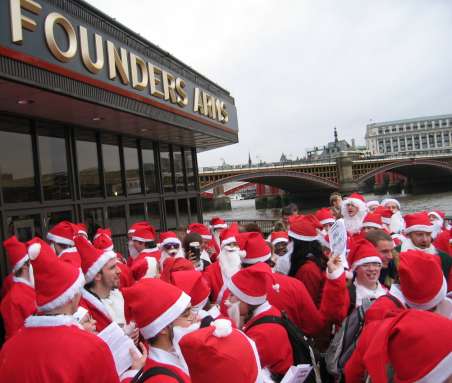 Even by 1pm, the official start time, there's a whole pile of Santa goodness gathering. The promise of probably over a hundred Santas getting drunk and carousing around Central London has obvious appeal but still the level of excitement and energy is alarming...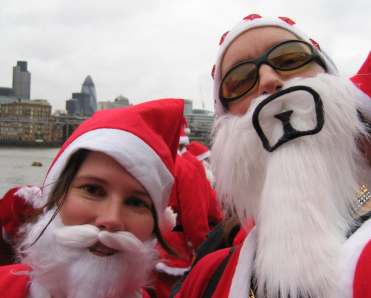 Santa Ali G wastes no time at all getting to know a fine young lady Santa...
Groovin' wid ma ho, ho, hos!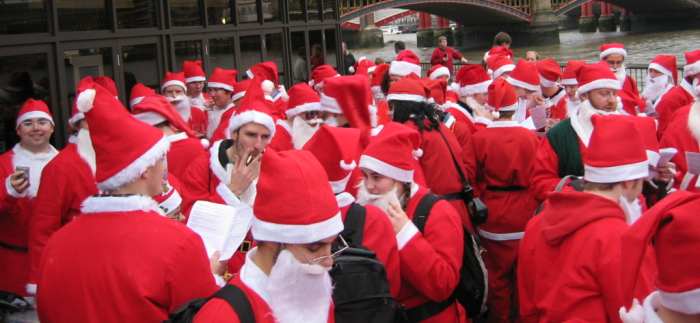 Next up we meet a Santa who wishes us all Merry Christmas!